Welcome to Kingsley Animal Hospital
Your Veterinarian in Orange Park,FL
Call us at (904) 264-2419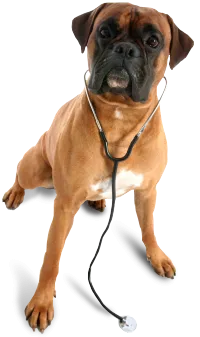 Kingsley Animal Hospital is a full service companion (cats and dogs) animal hospital. We place the care, diagnosis and treatment of your pet as our primary concern. We offer a comprehensive, progressive and compassionate approach to medicine and surgery. We offer a wide range of medical, surgical and counseling options – both traditional and holistic.
It is our medical staff's commitment to provide quality care throughout the life of your pet. We provide services such as wellness exams, hospitalization, nursing care, vaccinations, pharmaceuticals, supplements, general surgery, digital x-rays, complete laboratory services, dental care, behavioral counseling and nutrition counseling.
We understand the special role your pet plays in your family. Together, we take a proactive approach that can maximize your companion's quality of life. We treat your pet as our own. We believe that preventative care and good nutrition are the keys to optimal health – for a happy and long life!
Client satisfaction is very important to us. We are a friendly, experienced team and know that it is through respect, integrity and exceptional care, that we earn our patient's and client's trust.
Dr. Thomas Fredenhagen
Orange Park Veterinarian | Kingsley Animal Hospital | (904) 264-2419
1070 Kingsley Ave
Orange Park, FL 32073