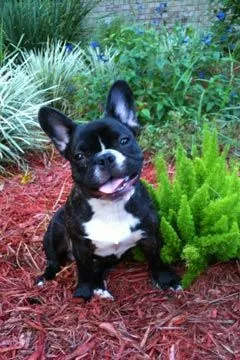 Wellness Care
All cats and dogs are different, but they all need yearly medical exams. Our Wellness programs are designed specifically for your pet and include: head-to-tail exams, oral assessment, internal parasite testing, heartworm and flea control, vaccination program, early screening diagnostics, specialized blood tests for all stages of life and answers to your pet health questions. It is one of the best ways to help your pet keep healthy and around as long as possible.
Lifestages (vary by breed and size):
Kittens and Puppies (newborn – 6 months)
Adolescent cats and dogs (6 months to 18 months)
Adult cats and dogs (18 months to 7 years)
Senior cats and dogs (7+ years)
Examinations – We offer complete physical exams. Exams help determine if there are existing congenital, hereditary, developmental or any abnormality issues.
Immunizations – The right vaccinations for your dog depend on their age, surroundings and interactions with wild and domestic animals. We discuss with you what plan is best for your pet. Rabies vaccines are required by law.
Heartworm, Flea and Tick Control Programs – Pets are at risk of acquiring an infection with parasites – heartworm, fleas, ticks and intestinal worms. Most of these are easy to prevent.
Nutritional Counseling – We provide nutritional counseling for the specific needs of your pet at each life stage, including dietary requirements for growth, weight maintenance and activity level. We believe strongly that good nutrition and preventative medicine are keys to optimal health.
Pain Management – Cats and dogs feel pain and discomfort under the same circumstances as people. Recognizing and alleviating pain in cats and dogs is important for good patient care. We can develop a plan to help keep your pet happy and comfortable. We offer pain management via special diets, physical therapy, laser therapy, acupuncture, supplements and pharmaceuticals.
Laser Therapy – Can improve and promote healing; reduce inflammation, pain and spasms; increase joint flexibility and promote cell regeneration. With laser therapy, there is no patient sedation or restraint required. This procedure is non-invasive and painless. To learn more, read the article Top Ten Biological Effects of Laser Therapy.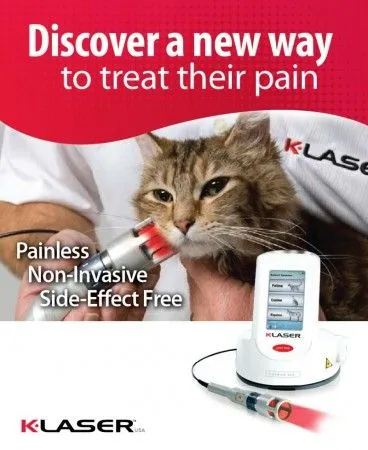 Acupuncture – Is the stimulation of specific points on the body which have the ability to alter biochemical and physiological conditions. It does more than relieve pain. It increases circulation, causes a release of the body's natural pain killing hormones, relieves muscle spasms and more.
Diagnostic and Therapeutic Services – Our hospital is equipped to provide diagnostic and therapeutic services to care for your pets' complete health care needs, including digital radiology services (x-ray) and electrocardiography services (ECG).
Laboratory – Our in-house laboratory facilities provide for testing and we use one of the country's largest and most comprehensive labs for special testing.
Digital Radiography – With our new state-of-the-art digital x-ray system, you can feel confident knowing that your pet's radiography diagnostics are in good hands. Sound-Eklin® Digital X-ray systems provide veterinarians with the industry's leading image quality. This means no more re-shooting x-rays, sharper imaging and better diagnostic services for our clients, including access to board-certified radiologists for consultations!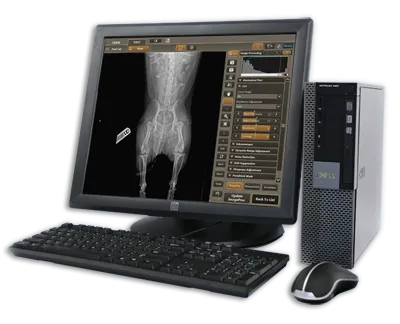 Behavior Counseling – We provide training and behavior modification counseling for puppies and kittens, as well as issues such as aggression, barking, begging, separation anxiety, ect.
Surgery – Our modern surgical suite provides for the performance of a wide variety of surgical procedures. All patients are carefully screened for safety and anesthetics are specifically tailored for your pet.
Anesthesia – We recommend pre-anesthetic blood testing to minimize risks. We utilize the safest available anesthetics. While anesthetized, your pet's heart, breathing, blood oxygenation, blood pressure, body temperature and depth of anesthesia is monitored at all times by a trained staff member.
Dental Care – Our dental services include preventative information, routine annual dental exams, teeth cleaning and polishing, tooth extraction and minor oral surgery. Dental disease has been directly linked to liver, heart and kidney disease.
Internal Medicine – We offer Internal Medicine diagnostic services for cats and dogs. However, when the need arises to further the diagnosis, we utilize or consult with or refer to boarded veterinary internists, cardiologists, neurologists, dermatologists, oncologists and ophthalmologists.